Festive Fantasy? – Kinky Advent Calendar 2020 – Day 14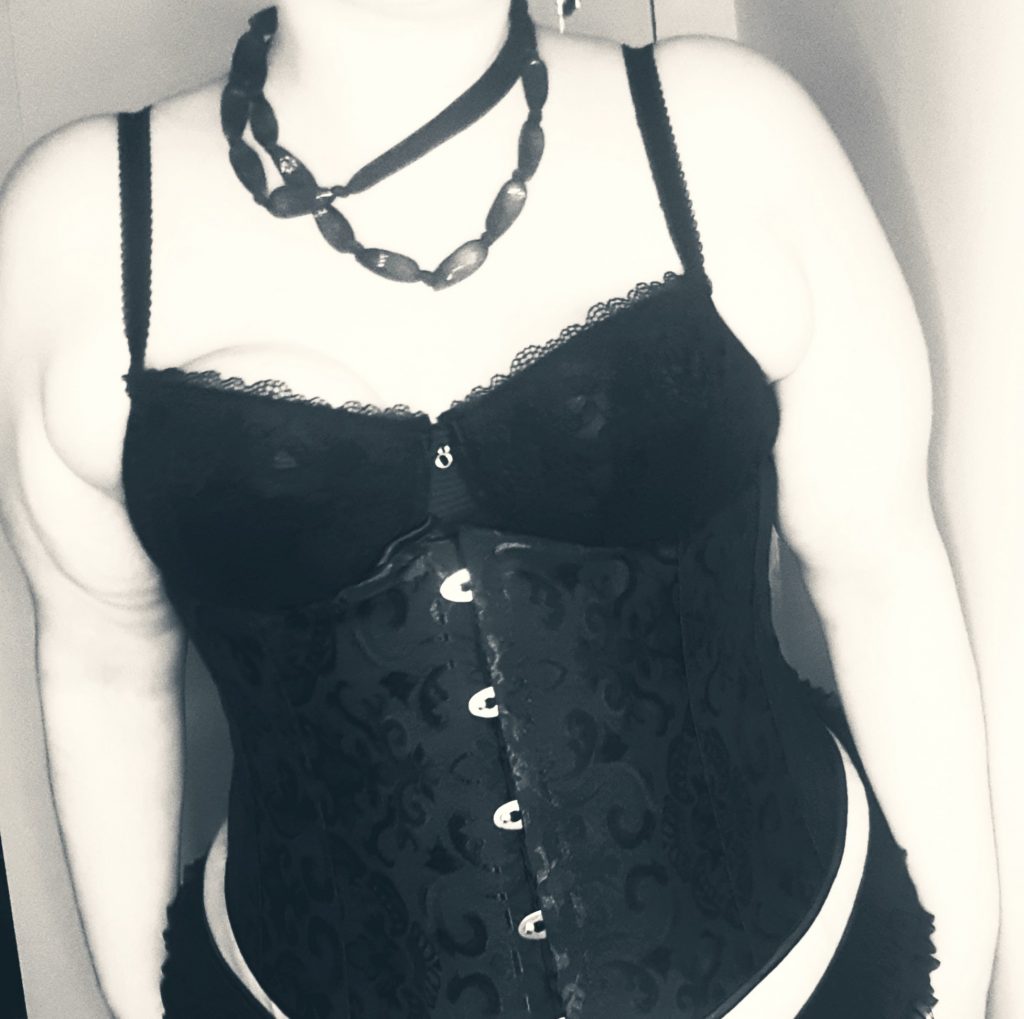 I have been wrecking my brain about any festive fantasy that I could share. I don't think I have any! Sure, I could talk about being punished and used by Krampus because I have been a bad girl. But I have already written an erotic story about just that. Christmas just isn't a time where I feel like my sexual fantasies would fit in. It is a time for reflection, family and loved ones, joyful moments and song and laughter. And here I am, wanting to get hurt and degraded, needing pain and being controlled to get off. That doesn't seem very Christmassy, now does it? Honestly, I am not too miffed about my fantasies not being festive enough.
But all that got me thinking about fantasies that I actually have floating around in my mind. I need to point out that fantasies are not necessarily something that I would want to become a reality, or that I would consent to at any given moment. A fantasy is just something that arouses me and that I can get off to. And because my sexlife is generally very active, I don't really have a lot of moments when I am on my own, fantasizing, getting aroused or wanting to masturbate. This of course also comes and goes in phases. Sometimes my libido is low, sometimes it is high. Sometimes we play and fuck five times a day, sometimes only twice a week.
I do have things I fantasize about, kinks I want to try out, and situations I'd like to find myself in. But none of them would fit into a festive setting. Letting go of the Christmas idea, my fantasies have been roughly the same for the last couple of years. I get off to the same images and stories. Maybe I am not very creative, or maybe I am lucky and I found what turns me on and don't need anything else. But my two favourite fantasies have quite a lot in common, they are about degradation, control and being used.
I have written out one of my fantasies in the past but that one was very specific: extreme degradation and basically just being turned into an object to be played with. I think that comes together for me in the kink.com videos that are labelled public disgrace. There is always a female in a room full of people who are seemingly strangers and she is being tortured in front of them, and everyone is welcome to fuck and degrade her. And everything is being orchestrated by a Master and a Mistress.
I don't think that sort of fantasy will ever become a reality for me because I am way too self-conscious to be naked in front of a bunch of people in real life. But the idea is still very intriguing. Now could I turn this festive yet still keep it somewhat extreme? Sure!
Imagine a small village church on Christmas Eve at Midnight. The village's adults are gathered for mass, singing jolly songs. Then the priest announces that he has a gift that needs to be put to good use. And he leads me by a leash, naked, in front of the altar, and asks me to kneel. I look up at him, while he pushes his hard cock into my open mouth. A gasp of surprise goes through the crowd of parishioners. He tells them to come forward and celebrate with him, using me as their toy of joy. Could work, right?
Another to go to fantasy is about piss play. just because it is one of my favourite ways to be degraded. Unfortunately it isn't really something that my Master and I have done yet, but I have done it with others in the past. There is just something so nasty yet arousing in the idea of being used like that. But how do I make that festive? Maybe a punishment for burning Christmas dinner? I don't know!
See, festive fantasies just don't work together with my dirty mind. That doesn't mean that I can't be festive, or have sexy fantasies. But maybe those two parts shouldn't touch for me. Or Christmas would forever be ruined.
If you want to see more naked and sexy pictures of me, and videos too, then head on over to my OnlyFans. There are whole photosets, snapshots, videos and clips. All the artsy, sexy, kinky and explicit stuff that you can imagine. Just click here and subscribe! I know you want to!