Jeans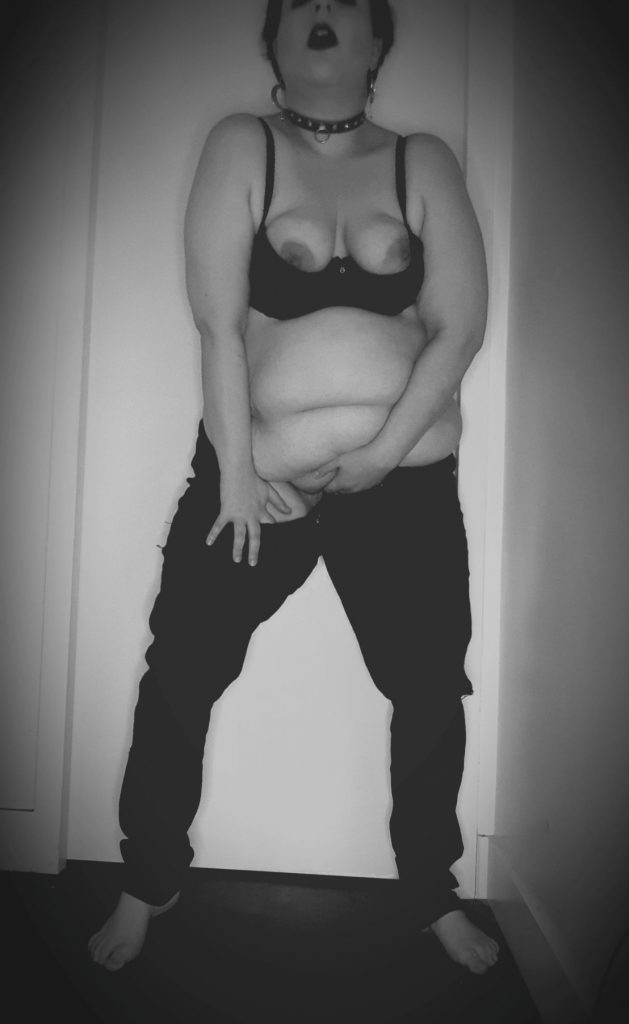 I have always had an issue with jeans. I like the fabric, and I often dreamt of owning the perfect pair of ripped tight black jeans. During the colder times of the year, it is really difficult to stay warm even in leggings. I wanted to wear jeans. But if you are short and fat, it is impossible to find a pair of jeans that fits you. You either end up with a baggy pair, a too tight pair, or one that is way too long. So imagine my happiness when I found out that my favourite online goth shop now offered jeans for all sizes, already ripped, tight and exactly the way I want to them to look. So I ordered a pair. Unfortunately, it was too big, but no sweat, I wanted those jeans so bad, I sent it back and asked for a smaller size. And oh my, they actually fit! It might have to do with that I lost a bit of weight since I last tried on jeans, but I finally own a pair of jeans that fits me and looks good!
And what better way to show off my confidence in those jeans, than in a very sexy way!
If you want to see more naked and sexy pictures of me, and videos too, then head on over to my OnlyFans. There are whole photosets, snapshots, videos and clips. All the artsy, sexy, kinky and explicit stuff that you can imagine. Just click here and subscribe! I know you want to!