Harnessed Reindeer – Kinky Advent Calendar 2020 – Day 3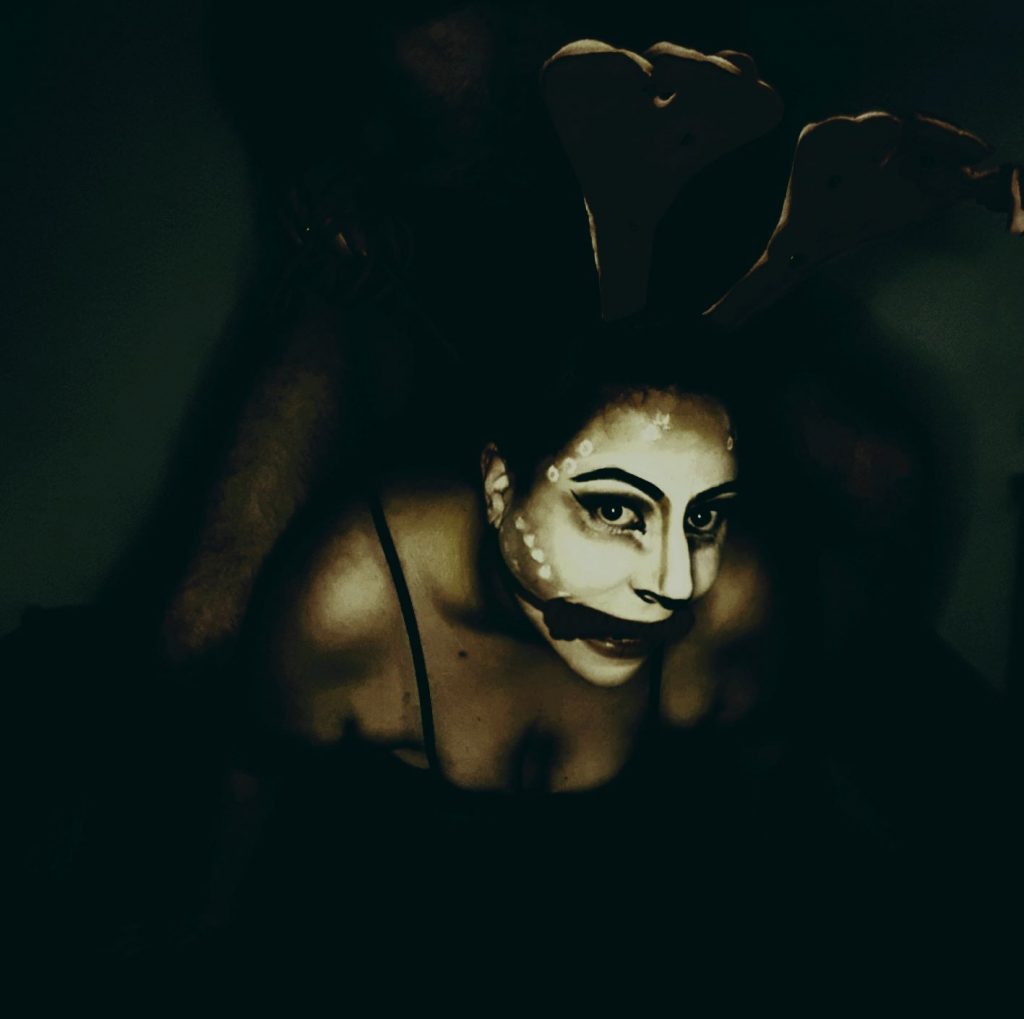 I didn't really know what to do with the prompt of being harnessed like a reindeer, other than just taking a bit-gag picture. But when I went grocery shopping in the late afternoon, I found a reindeer hairband and thought I might try to incorporate that (I didn't know it would randomly start playing bad Christmas music, there should be a warning label on those things!). Then I felt the need to experiment around with make-up a little (mostly because my day make-up was a bit worn at that point) and googled a bit for inspiration.
Anyway! It turns out I was able to get the vibe I wanted, plus it was fun to play a bit with rope. Fun times two!
If you want to see more naked and sexy pictures of me, and videos too, then head on over to my OnlyFans. There are whole photosets, snapshots, videos and clips. All the artsy, sexy, kinky and explicit stuff that you can imagine. Just click here and subscribe! I know you want to!