Summer Fun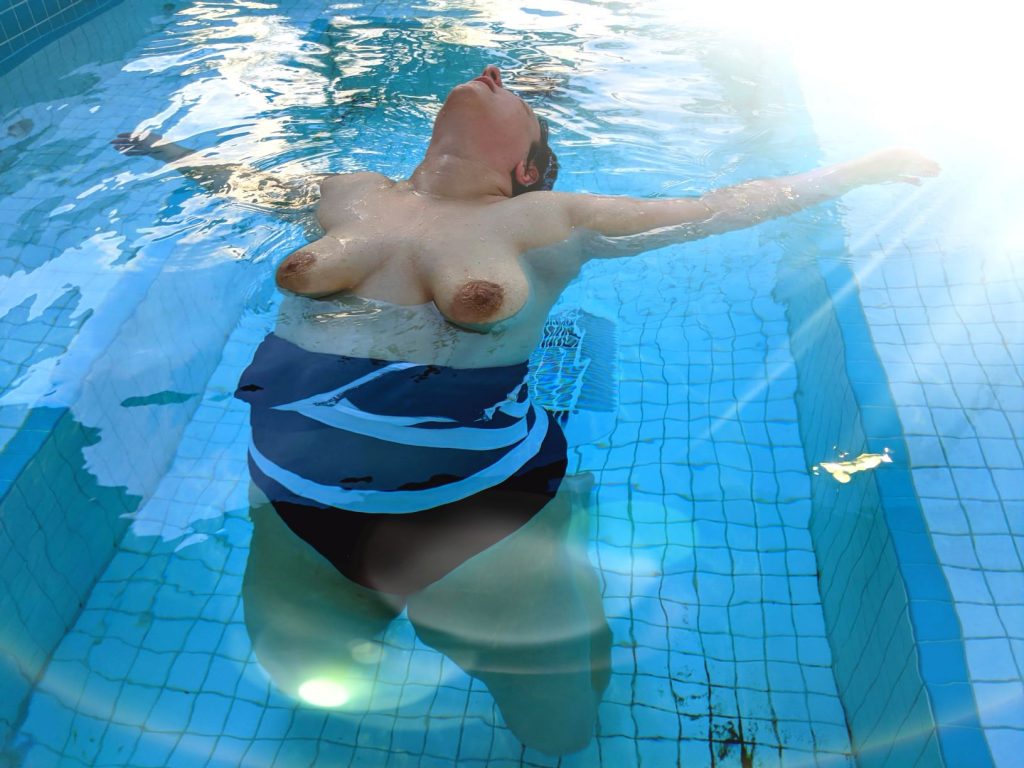 I'm definitely not a beach, summer and sunshine person. I quite dislike summer and I am rarely at the beach during normal hours. I get tanned easily due to my Persian genes which is counterproductive to my gothy look. But I also dislike being in a swimsuit around other people. I like beaches during the evenings, I might dip my toes into the water and sit in the sand to watch the sun go down. I like the smell of the salty water and the sound the waves make.
But I do love to swim and although the pandemic has been a nuisance at the very least, it has made it possible for me to be carefree at a pool. All I had to do was to book a timeslot for the outside pool and hottub in the garden of our apartment building. And then my partner and I had it all for ourselves. So after swimming some lanes in the pool, we chilled in the hottub for a bit. And it wouldn't be me, if I hadn't stripped a bit while feeling comfortable in the water.
So here you have it, a summery picture of me! Now, can autumn start already?
If you want to see more naked and sexy pictures of me, and videos too, then head on over to my OnlyFans. There are whole photosets, snapshots, videos and clips. All the artsy, sexy, kinky and explicit stuff that you can imagine. Just click here and subscribe!