Oral Sex – BDSM enough?
Honky-tonk devils glitter in
Like royal rats in kitten skin
And all the blondes drop their panties and cry
To the father's first lullaby


So let me paint you with my love
With my love, with my love

"Paint you with my love" – Marilyn Manson
Oral sex is one of those sexual practices that many of us would probably call a vanilla activity. It doesn't seem very kinky. But I think it is all about how you do it. A blowjob or cunnilingus can be very kinky and even a fun thing that works well in BDSM sex. Facefucks, face sitting or going down on the Dominant as an act of service are all ways to practice oral sex while adding some spice to something that seems so simple and mainstream.
I have never had an issue going down on someone. Au contraire! I really enjoy giving blowjobs and cunnilingus. I like to sense the increasing arousal of my partner, to feel them get hard or wet, and to watch them get off. But I don't see it like I have control over their sexuality, nor their orgasm. I have a tendency to be and feel submissive with men, while wanting to top with women. But no matter which role I am in, I do like servicing or rewarding the other person with oral sex.
Blowjobs
With my current Master, he doesn't even have to tell me that I'm a good girl after a blowjob. I feel like a good submissive when I can see and experience that what I am doing is pleasing him. Just like I love when he comes all over me after some PIV action, I also love to watch him cum as a result of a blowjob I have given him. It is a very pleasing emotional experience for me. I don't think it is a turn on, necessarily. At least not sexual. But it is tapping into my submissive needs. I want to please my Master, I want to be of use. Knowing that I have done what I was supposed to do, that I have done a good job, is a fantastic feeling. I don't need to get an orgasm, or even be touched.
In the past, in vanilla relationships and connections, I often used blowjobs to get out of having to have sex. I have an issue being naked with other people and I have avoided sex with people due to past trauma and body image issues. And the easiest way to get around having to take my clothes off or have someone touch me sexually, was to get down on my knees and give them a blowjob. While that might not have been the healthiest approach to sex, I picked up a lot of oral sex skills!
Face Fucks
Now, that is when it comes to blowjobs. But then there are also face fucks. And believe me, those really turn me on! I love when my Master just pulls his pants down, grabs my ears or the back of my head, and pushes his cock inside my mouth, without any regard to my pleasure. I feel used, like a sexdoll, like a puppet, in those moments. And I just go with the flow, follow his movements. I try to relax my throat because I know that eventually, when he feels like it, I will have to take his cock really deep. Tears will be running down my face, snot running out of my nose and I will gag. And I love it! It is nasty and degrading. I don't have any control, and it makes me feel very submissive.
And I want to be fucked in my cunt after a facefuck because it just turns me on so much. I want to feel him inside me. I rather have him fuck me with all my saliva and yuckiness still on is cock, than my mouth finishing him off. Facefucks might seem like very extreme to some. But I love both the roughness and the degrading nature of them.
To Swallow or not to Swallow? – That is the Question
I like the idea of swallowing cum, especially because I actually don't like the smell or taste of them. It would be a very degrading thing to do for me. But unfortunately my stomach is very sensitive to semen. It depends on the cockowner though. But with my Master, I can't swallow, which is a shame.
On the other hand, I quite enjoy when he comes on my face. Facials feel degrading and they often make for good laughs. Ever had cum up your nose, in your ears or your eyes? It is uncomfortable (uh uh, I might be a degradee and masochist!) but the hilarity of it might make you giggle.
Going Down on Me
I absolutely despise receiving oral sex. It goes against my submissive sexual nature. It feels like it is about my pleasure primarily, and I don't like sex to be about me. I want to be someone who serves and pleases, who takes what is given and gets used. But it isn't only about my submissiveness. I also dislike the physical sensations. There is just a lot of saliva involved and that saliva runs down and into your butthole. How is that even something that is supposed to be nice?
But I think what I mostly dislike about it is that it is more of a gentle activity. I need rough sex, and I need the person I am engaging with to be rough with my clit too. I think it would take me hours to get an orgasm from cunnilingus. And because it is so gentle and soft, it makes my mind wander into anxious thoughts of cleanliness down there, and a feeling of guilt because I am not enjoying it as much as I am supposed to. The only way to make receiving oral sex pleasurable for me would be if my Master went down on me to degrade or torture me. So it would be for his pleasure, and not mine.
I love oral sex as an act of service or for degradation. On the other hand, receiving oral sex isn't something that I enjoy because it is too gentle and vanilla for my sexual needs. I can see how the 69 position would be a positive tool for connection for two people though. In the end, it is all about personal taste. Even if something is so mainstream that most people practice it, doesn't mean that you have to like it.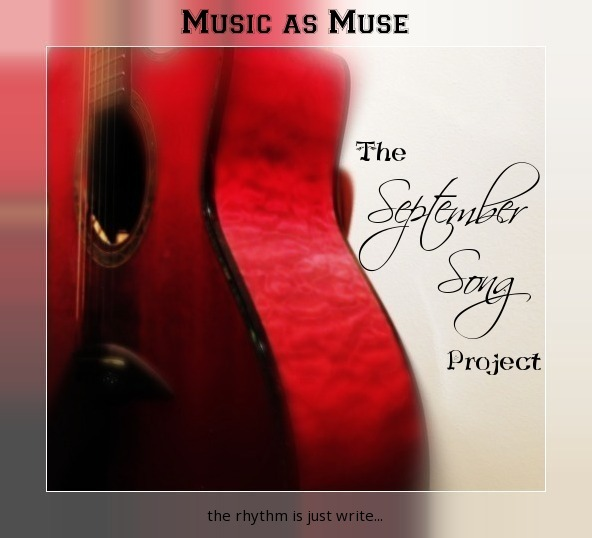 If you want to see more naked and sexy pictures of me, and videos too, then head on over to my OnlyFans. There are whole photosets, snapshots, videos and clips. All the artsy, sexy, kinky and explicit stuff that you can imagine. Just click here and subscribe!