Anal Sex in BDSM Play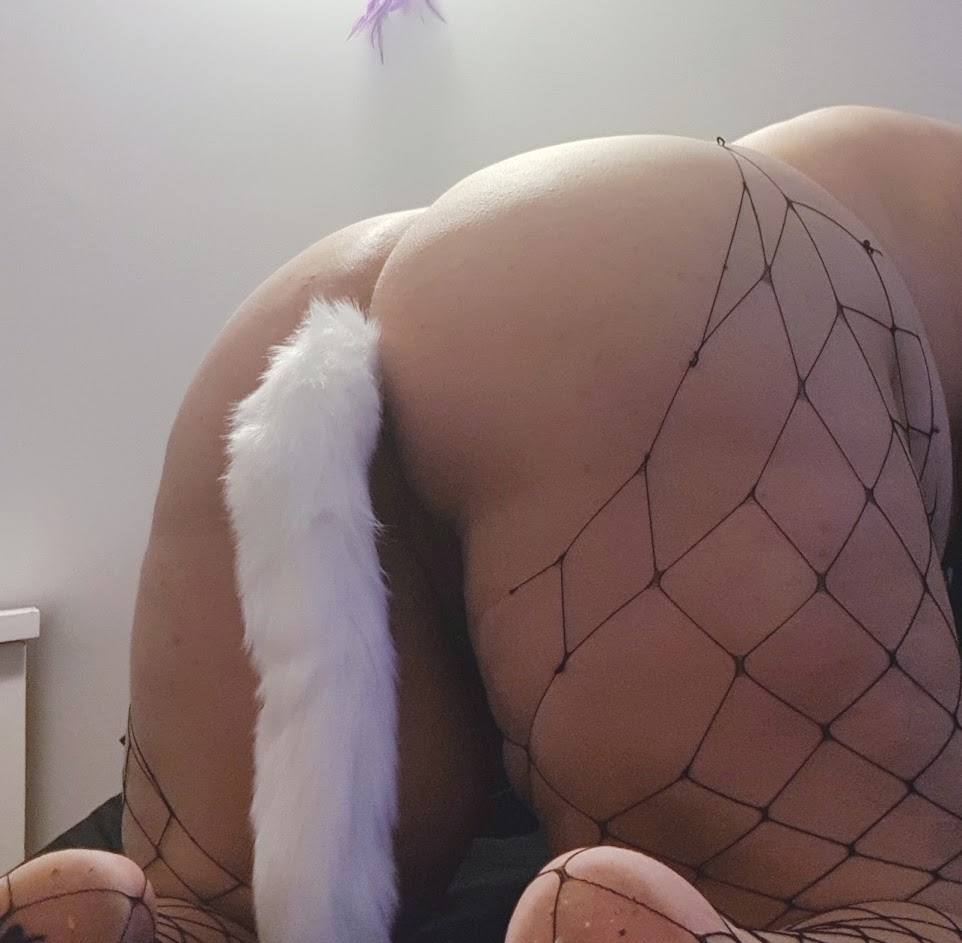 I have written about anal sex before, as a fantasy but also as something that my Master and I engage in. My first proper anal sex experience has only happened recently. But ever since then, we integrated anal play and anal sex in our play quite often. But even before I ever had anal sex (as in penis in butt), I used to engage in anal play with toys. I own a few buttplugs and dildos that are solely for anal play. I think I am one of the few lucky people who can actually get anal orgasms. It is not something that I have trained for. I am just lucky that some of my nerve endings are in the right place.
Anal sex has become quite mainstream in the last few decades. I wonder if that is related to that body trimming and hygiene have changed. It is quite common that people wax their buttholes, or bleach the hair down there. And there are thousands of guides out there on how to use an enema, so that anal sex can become less yucky.
While I am not into scat (but if you are, then that is fine!), I would never go as far as using an enema. There are other kinds of preparations one can do. They are less invasive: poop, shower and use lube, slowly increase how much you stretch your butthole, and you should be fine. Well, and I have found the use of condoms to be quite helpful. If there is any yucky stuff there, then it will not be covering your partner's cock, and it is also easier to avoid infections and tearing that way.
Although there are guides out there on how to safely engage in anal sex, there isn't much information on the more taboo sides of it. I love little gem's post on the risks of anal sex, and if there are any long term dangers. It turns out, there are not any common long term dangers with it. You will not suddenly lose all control and poop yourself all the time. Yay!
There are a few things that anal sex can do to your body though. I personally have found that my bowel movements change a bit for a day or two after anal sex. The smell and consistency of things is just a bit different. Apparently that is because of the air that is being pushed inside you during penetration. Small tears in and around your butthole are also quite common, but with enough lube ( = use lots and lots of lube, your butthole doesn't self-lubricate!) and slowly stretching the butthole before penetration, you are definitely dialing down the risk for tears.
So. I love anal sex. But even more so, I love anal sex in a D/s context and in BDSM play. Oh, and I don't mean pain play! I am not judging anyone who would want to engage in painful anal play for the sake masochism, but I am rather going for the safer option of well-prepared buttholes and lubricated goodness. What I mean is more the control and degradation aspect of BDSM play.
There is still something nasty and naughty about wanting anal sex. And how delicious is it when your Dominant actually pushes you into a mental and physical space where you crave for his cock to be inside your butt, and he makes you beg for it? He has been teasing you for a while, your clit, your vagina, lubed up your butt and has fingers and toys inside of you. You are patiently waiting for him to take the next step, but he doesn't. He is waiting for you to get so frustrated that you beg for it.
You probably first try to make him aware of what you want him to do, through movements. And he observes you, and knows exactly what you crave. But he isn't giving it to you. "Are you okay, puppet?" – "Mmm, mmm." – "Then why are you wiggling around like that?" ,- "Well …" – "You want me to fuck you in the ass, don't you?" – "Mmm" – "Beg for me it, puppet." Silence. Fingers in butt, fingers on clit, Silence. "Master, please fuck my ass?" – "That is better, you nasty slut!". My degradee nature is all happily pleased. I am being shown what I am, I had to admit what I am.
Allowing someone to fuck your butt is quite a powerful transaction of control. A butthole is way more delicate than a vagina. And however much you are embracing your kinky self, there is still a little bit of shame linked to it. Surely, the vagina is for penetration, not the butt? Surely you are a different kind of naughty if you enjoy anal sex? I love when my Master latches onto those fleeting thoughts I have when he is fucking my butt. "Look at you, you nasty bitch, enjoying to be fucked in the ass." – "You dirty anal-sex loving whore!". For others this kind of humiliation might go too far, and that is okay. But it turns me on, and my Master knows that.
So when you are on your back, your legs in the air, and someone is penetrating your butt, you are in a very submissive and vulnerable position. You are aware of that you are doing something kinky and that you are enjoying it. And for your Dominant to put you and keep you in that position is absolutely delicious!
I know that even though anal sex has become more of a mainstream kink, there are sill many who are wary of it. I can see why: the yuck factor, the fear of pain, the fear of tears. And that is alright, I wouldn't want to convince anyone to try out a kink that doesn't even tickle a little bit of interest in them. But I love anal sex, and I even more so love it in a BDSM context.