Re-Creation
About a year ago I took a picture that got a lot of positive feedback on Fetlife. See, you never know what kind of picture would be pleasing to the eyes for others, so it is always an interesting ride: to share your creations and observe how the audience reacts. I usually take pictures for myself.
I want to look beautiful or aesthetically intriguing to myself. This can be hard to achieve when you are not particularly accepting of your own body and looks, but I often get there still. The audience though. they give me surprising feedback at times. (read about my reasons to take pictures)
So this one particular picture really got the audience going. I think the reason is that I look slightly dominant. That has often been an issue for me, that people assume that I am a dominant. This has led to quite a few hilarious situations.
Message saying: "Oh, Mistress, please tell me what to do. I want to serve you. I am at your feet"
Me: "You pathetic little fuck, how stupid are you? Did you even read my profile? I am not a dominant. What you offer to me, does nothing for me. Go fuck yourself"
Ten seconds later "Ah crap, did I just accidentally dom him? Crap crap crap."
Here is said picture, from almost two years ago!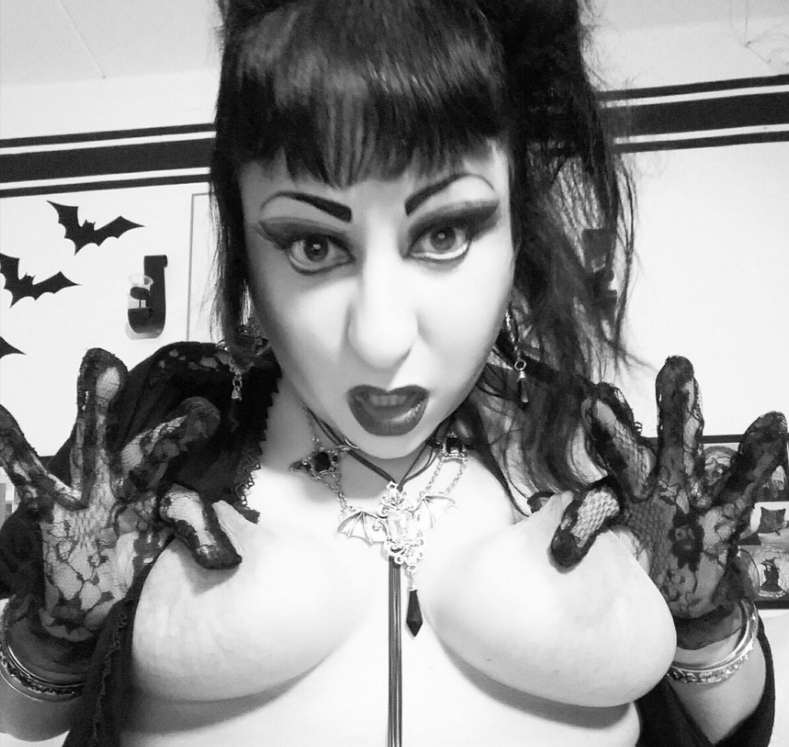 I wanted to re-create that picture this week, but to make it look different, too. I found the gloves, I changed the angle a bit, and my face looks less, well, porny! So here you go! My re-creation!