Chubby Butt in Lingerie – Bottom's Up!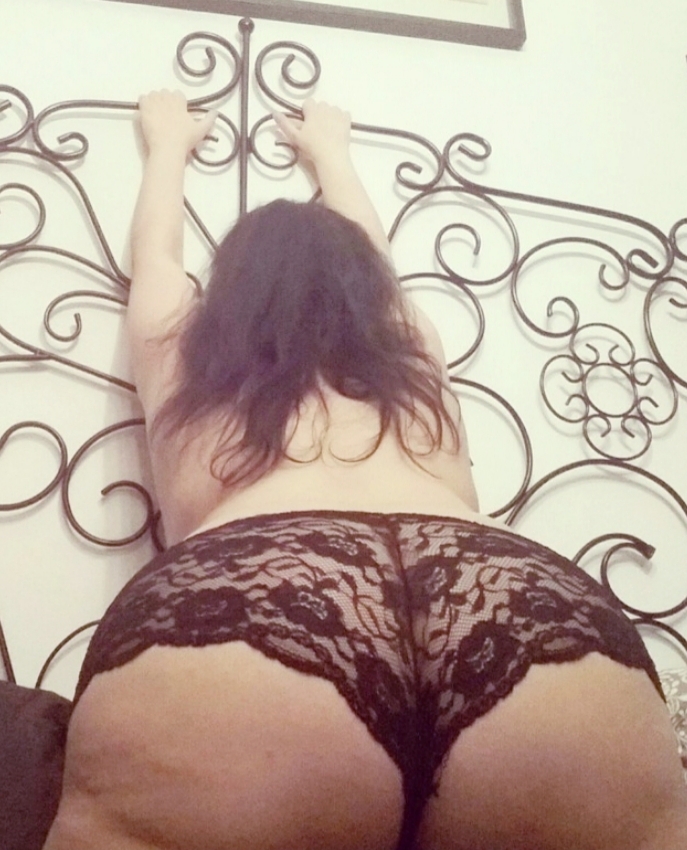 Look at my chubby butt in lingerie! I really love what those knickers do to my bottom. I generally like my backside more than what is on the front anyway. But with the right kind of underwear, oh my, I would almost say that I have a pretty butt!
I bought this piece of underwear quite a while ago at a local lingerie shop. I was surprised that they had a lot to offer for plus sizes women like me. And I can't say no to something in lace. Actually, is there even any good lingerie that is not made out of lace? Well, unless it is fishnet, fishnet is sexy too! But I don't think I have ever seen a raunchy piece of underwear in cotton. As a challenge, I shall maybe look it up!
But where was I? Right, my chubby butt in lingerie! I really like my behind in this position, almost on offer. Don't you?
Check out my other Lingerie is for Everyone entries.
If you want to see more naked and sexy pictures of me, and videos too, then head on over to my OnlyFans. There are whole photosets, snapshots, videos and clips. All the artsy, sexy, kinky and explicit stuff that you can imagine. Just click here and subscribe!