Aging and Sex – Get Your Sexy on Later in Life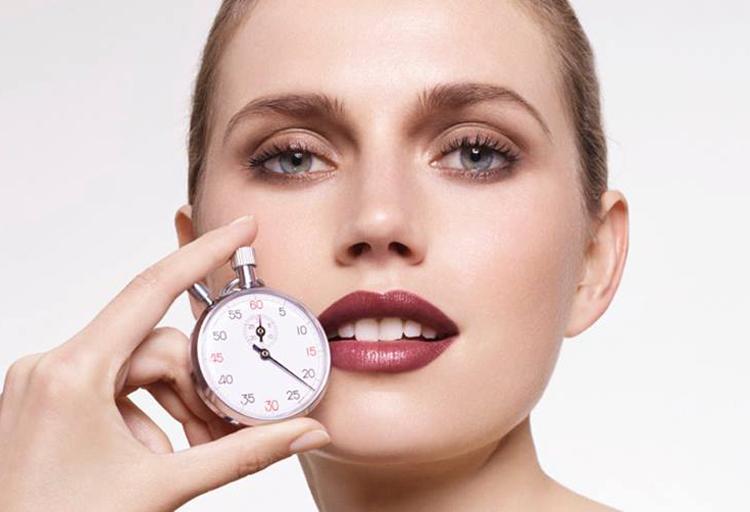 A lot of people worry about what their sex life will be like once they are older. I don't think I am one of those people. My sex life has improved with age. The way I am able to communicate my needs, my wants, my kinks and my limits, has very much improved through the years. During my teenage years, sex was a no-go thing for me: the only thing you would catch me doing is masturbate and give someone a blowjob. During my 20s until my mid-30s, I had sex but it was neither mind-blowing nor a regular thing.
And now, at 37? I am having amazing sex every day. This is definitely related to the safe relationship that I am in, and that I have discovered kink. But I think, with age, comes a more relaxed attitude towards body image issues, fear of judgment and expectations when it comes to sex.
Wait, I am still alive?
Here is the thing. I never thought I would make it to 37. I have quite a sad lifestory and there have been numerous times where I thought that this was it. As a kid, I was often convinced that my abusers would kill me. There are many suicide attempts in my past as well. Additionally, I have a ton of health issues. So ever since I can remember, I thought I would die early. Death was never something I'd be scared of. I was more afraid of dying, to be honest, and I still am. So every new day, every new year, is a plus for me. Something I really embrace, because I never thought I'd even get this far! I had been very convinced that I'd die at 16, at 20, before 30, at 27 (because club 27, you know?) and then at 35. And here I am still, at 37.
Consequently, having that kind of outlook on life, aging was never something I was concerned about. And I still don't worry about it too much. I embrace every new day, and at every birthday I am genuinely surprised that I am still alive. Aging is a thing of beauty to me instead. I look at those older than me and I see the lives that they have lived on their bodies, on their minds. An aging body tells a story better than any words ever can.
Aging and Sex
There are a lot of things that can make sex different when we are older. The libido drops for a lot of people. A woman might not get as wet, a man might have issues getting it up. Parts of our bodies might hurt, parts that we didn't even know existed. But all those things, they can be worked with. There is lube, not all sex needs to be PIV and there are positions that are more comfortable!
Why am I so positive about this? Because most of my partners have been way older than me. 18, 19 years older than me. As a matter of fact, I have never had sex with anyone who was under 25, and the best sex I have had, was with men over 40. I am not one to care about young bodies, or stamina in sex. Intimacy, being close to someone, enjoying each other – those are things that I care about. I don't need a hard cock pounding me for an hour, or someone being able to lift me up and fuck me against a wall.
My physical abilities are already limited due to being overweight. I often feel exhausted because of sleep deprivation, because of my hormonal issues. Still, I am able to enjoy sex to the fullest. I probably have a way more varied sexlife than most people my age. And I have sex with people much older than me, so eh, they have an amazing sex life in their late 50s, so why wouldn't I?
Another reason for my positive outlook on what sex might look like when I am older, is knowing that my mother is still very sexually active, and she is in her mid 60s. As a matter of fact, one of the reasons why my parents got a divorce some years ago, was that my mother was sexually unsatisfied. She sought gratification somewhere else, and later married a man that meets her needs. If genetics have any kind of bearing in how the libido is functioning later in life, I can assume that I will be lucky!
Physical Changes
I assume that what most people fear are the physical changes. And I get it. You don't want to get wrinkles, you don't want to get saggy skin, grey hair. But I am wondering, are those things really unattractive or is it society that makes us think they are? I personally see beauty in every body. The older we get, the more of our lifestory gets drawn onto our physical experience. We don't wither in my eyes. We grow into something different, into something that is a representation of how we lived our lives.
I don't particularly fear the physical aging symptoms. I already have some silver streaks in my hair (which I dye, but not because they represent aging, but because I generally always have dyed my hair!), and there are some wrinkles on my face, My skin and boobs have always been saggy and full of stretchmarks, so there won't be a lot of new shocking change for me in the future!
See, because I never expected to even get to my late 30s, aging is an interesting concept for me instead, not something I fear. Instead, I am looking forward to it, because if I actually get old, then I have superseded all of my own expectations. And then, I might just celebrate that with a lot of sex!